SHARION! AWARD WINNING PAINTER AND PHOTOGRAPHER
Sharion is the nom de plume for Sharon Farrell.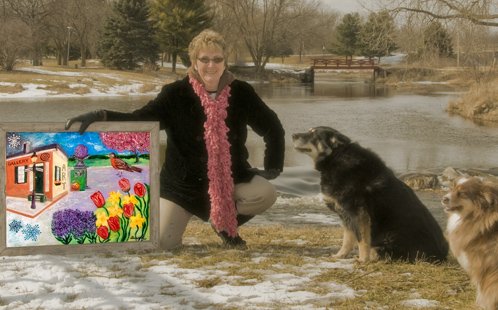 Sharon Farrell's Irish artistic roots had her painting at the age of 5. After receiving her Bachelor of Arts degree from Michigan State University she continued her studies at the American Academy of Art in Chicago. Her unique style, vibrant use of color and elements of design combine to bring imagination and verve to her art. She recently won the Grand Prize in the 2006 West Michigan Area Show at the Kalamazoo Institute of Arts-West Michigan Area Show. Three of Sharion's photographs, seen below, of Michigan area lakes are currently in the Corporate Program at the KIA.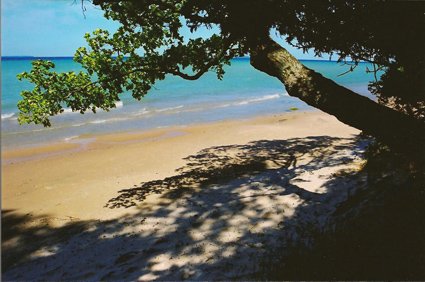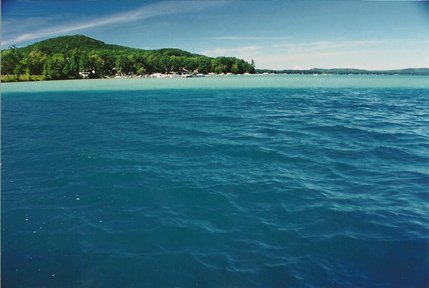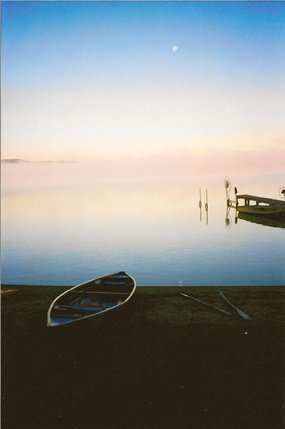 As Exhibit Co-Chair (2007-2010) of the Battle Creek Society of Artists, a non-profit organization, Sharion has worked to find and place art exhibits in the surrounding area. Currently, she is still a member and consistantly exhibits at the Battle Creek Health System Hospital.
She has painted three furniture pieces for a benefit auction for the Women's Co-op ( piano bench, chair, and stool) and she also painted a small mural panel for the Inasmuch House in Battle Creek. Sharion was one of a group of mural artists who worked on site in the old Masonic building in Marshall, MI.